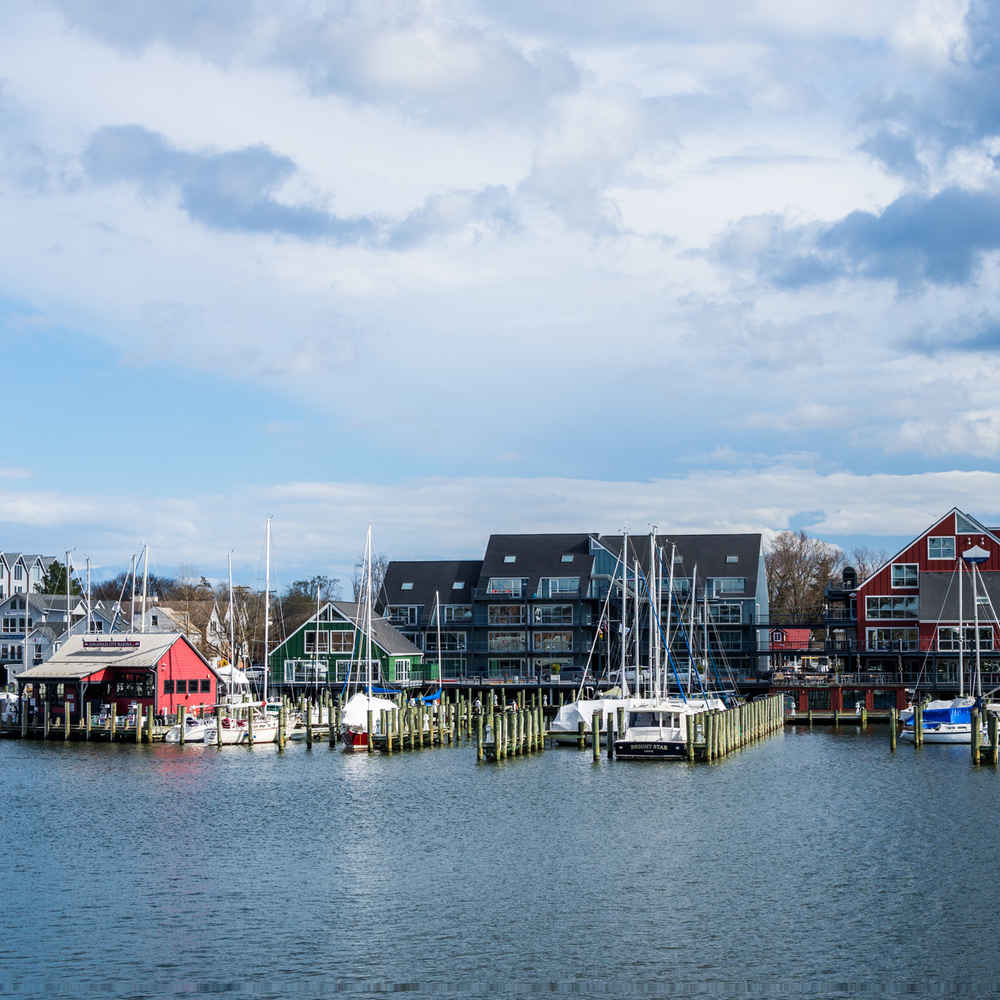 Available Marine Services
Testimonials
J Gordon & Co offers one-stop shopping: All technical devices you might need on a boat in one place, from all the major brands. You might get those somewhere else as well - it's the friendliness, helpfulness and professional skill of Marshall and his team that make the difference! Another plus is the wonderful surroundings and easy access to downtown Annapolis while they are working on your boat.
Dr. Kerstin Foell & Robert Stolle from Berlin/Germany, bluewater cruisers since 2012 on S/V Trinity
SUGGESTIONS for SPRING PROJECTS
Update - electronic - software and charts
Upgrade - electronics
Replace interior and exterior lights with LED
Modify interior woodwork
Add Diesel heaters
Service winches and windlasses
Replace running rigging
Replace old hoses and clamps
Clean air conditioning filters
Varnish or oil interior woodwork
Compass repairs
Service heads
Adjust or repack stuffing boxes
Upgrade stuffing box to Dripless style
Recondition propeller(s)
Inspect electrical systems
Inspect bonding system
Install galvanic isolator
J Gordon & Co Inc
Complete Yacht Repair Center
N 38 58.115 W 076 28.635
Professional Memberships & Assocoations
American Boat and Yacht Council (ABYC)

American Boat Builders & Repairers Assn (ABBRA)

National Marine Electronics Assn (NMEA)

Marine Trades Assn of Maryland (MTAM)
We specialize in complete marine systems: designing, selling, installing, interfacing and repairing.
Celebrating Our 36th Year In Business
J. Gordon specializes in complete marine systems: designing, selling, installing, interfacing and repairing. All work is performed in-house by our highly skilled craftsmen from each department who work together in a coordinated plan to ensure all the parts come together smoothly. This approach of having J Gordon & Co perform all systems in-house is a cost savings to our customers by not having multiple companies working on your boat, sometimes in conflict with each other. Systems include electronics, electrical*, plumbing, climate control, refrigeration, carpentry, navigation and communication. Complete refurbishing is another specialty. Update your present vessel or purchase a used boat and have the interior redesigned to customized specifications for generally well under the cost of a new yacht.
Upgrading used boat systems is a specialty of ours: carpentry, Corian counter, wood and paint refinishing. We also have close ties with companies that do carpeting, window treatments, soft goods and awnings.
*J. Gordon is one of a handful of Maryland companies certified by ABYC in electrical repairs.
Spectra watermaker

D-400 KIT* On Sale now -12 volt $3,025 -- 24 volt $3,125 models in stock
*KIT includes, regulator (NCHC-60), diversion load, wire cage, main fuse and brake switch and manual. With Lithium batteries it comes with Eclectic's 6TB regulator - the brake switch and wire cage are optional. (A value of $500 - $600 depending on which regulator is used)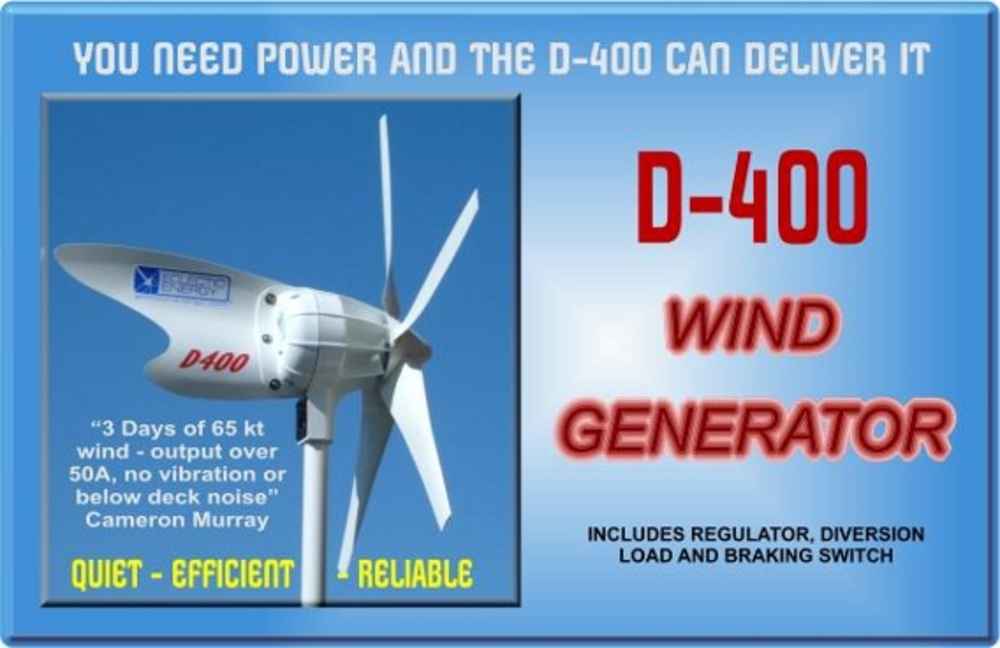 J Gordon & Co - MasterVolt electrical products
Selling -- Retail and Wholesale accounts

J Gordon & Co. is the MasterVolt distributor for the Chesapeake Bay and surrounding states. We will be providing sales, service, parts and warranty for the MasterVolt line of inverters, chargers, batteries, battery monitors and electrical components.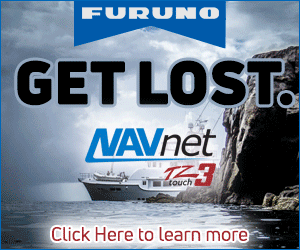 NavNet TZtouch3 is here!
Now available in a 12, 16 and 19" screen
The easiest to use MFD on the market, NavNet TZtouch3, introduces more powerful features and functions, super-bright and responsive IPS displays, a built-in 1kW, dual-channel TruEcho CHIRP™ Fish Finder, and a variety of screen sizes and interface options to suit any boating style or size vessel! Available in a 12", 16" or 19" screen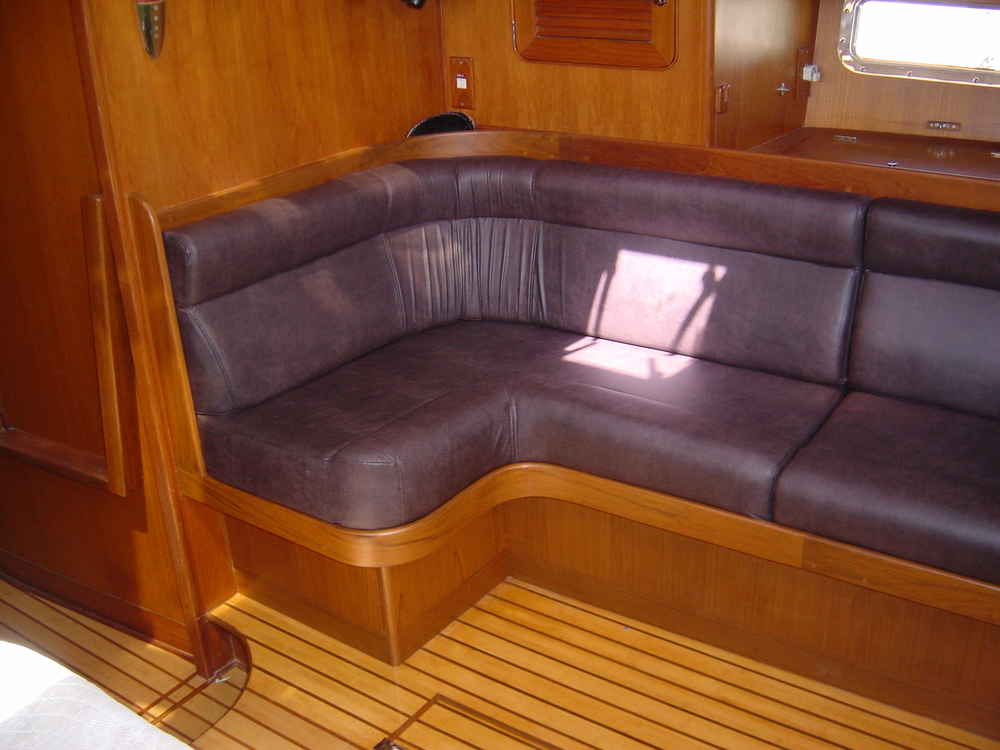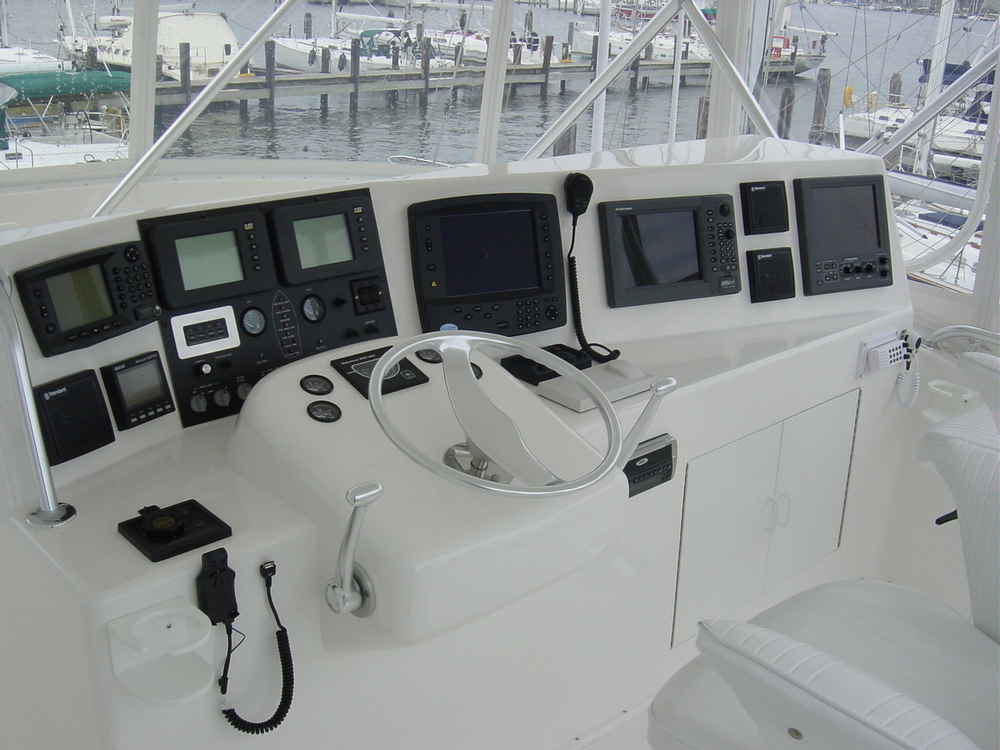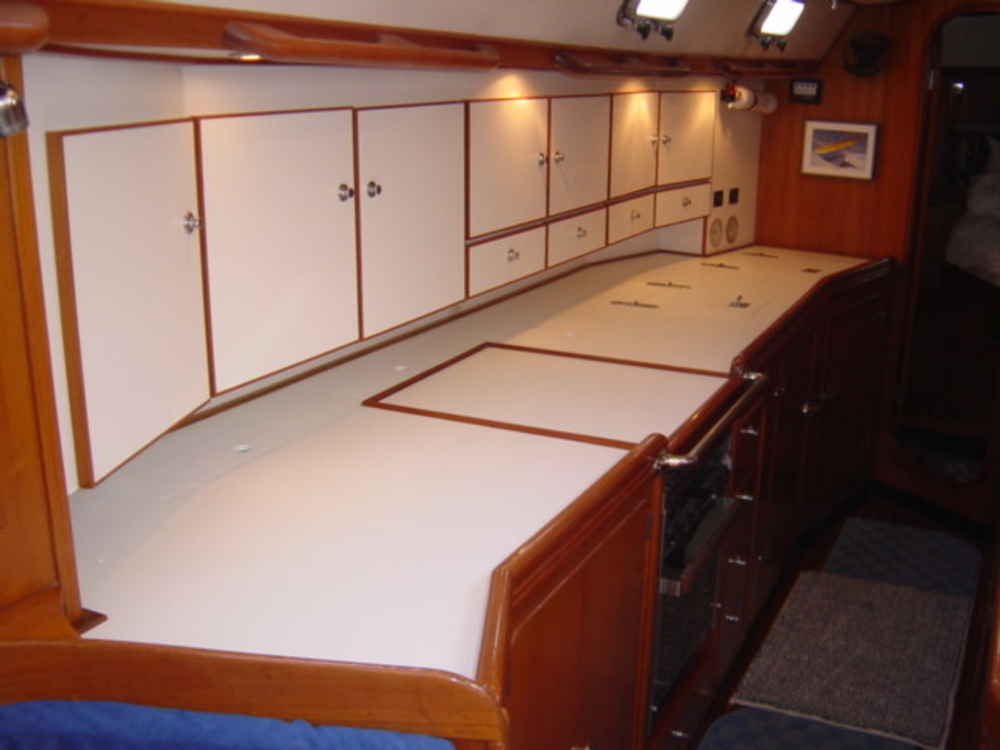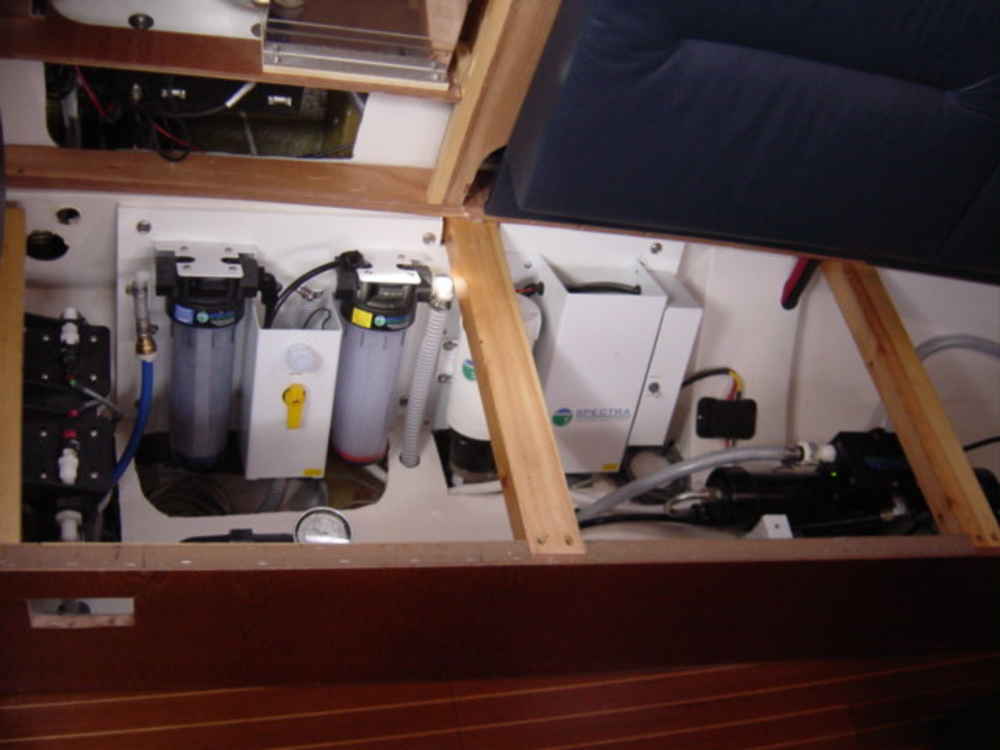 J. Gordon is experienced in all types of insurance repairs and complete restorations necessary on boats partially destroyed by extensive water damage or fire. Custom woodworking is completed by experienced wood craftsmen who can design and create everything from interiors to custom furniture to a simple shelf for a TV.
Em-Trak AIS units
J Gordon & Co is proud to be an importer and distributor of the new Em-Trak AIS units and components. Offering sales, service and warranty.
Special initial pricing on the Em-Trak Class B (transceivers) and receive only units - Call 410.263.0054 to inquire.
Discounted dockage:

Ask about J Gordon & Co's discounted dockage for most new installations and repairs.

Note: we have two slips that are 35' wide to accommodate catamarans.
Quality boat builders use J. Gordon & Co.
Alden, Valiant, Hallberg Rassy, Hatteras, Hylas, Legacy, Ocean, Post, Sabre, Saga, Tiara, Viking and more….
Winterizing
Now is the time to reserve your spot for quality winterizing services.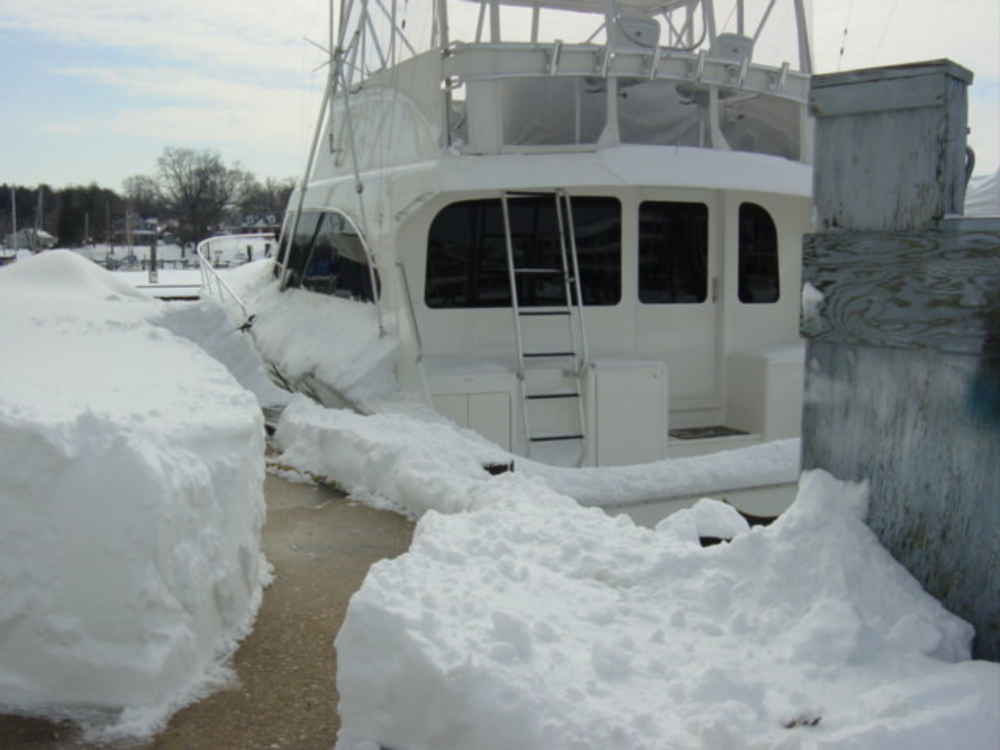 Don't get caught with winter damage, book a time to have your boat winterized by experienced technicians and have a worry-free winter! Go here to view our winterizing list, fill it out and submit it and we will contact you. >>>>> Winterize Form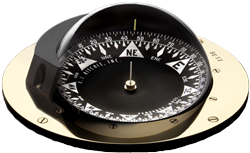 Rebuild your compass.
Have a bubble, no fluid or cloudy globe?
We can generally refurbish it for much less cost than a new one.
Send it in or bring it in for an estimate. We stock most Ritchie and C. Plath parts, but we service all makes.
Testimonial
Marshall:
I just wanted you to know that we hooked up to 50hz 220v power yesterday for the first time. It went perfectly! I can't tell you how many people have told me during the past year that such a complicated boat wiring will never work. TARA is operating just like we planned. I had an electrician on board to test each stage of the turn-on process and we added things breaker by breaker with a toast towards you each time the device worked properly. He said that you really deserved a compliment for the 7-pole switch design because he had never seen a boat that was so versatile.
Everyone that I know down here has to make some compromises when they are on Euro power, not TARA! Thank you so much for putting in all of the effort to computerize the drawing of the 7-pole switch. We have referred to it often. Also a key component is the huge Mastervolt inverter/charger. I am going to make a note on Cruisers Forum about your work because I could never find good answers to my questions about how I could avoid using the generator why on Euro shore power. That is what 90% of people do to power their boats while at Euro powered marinas. TARA's redesign will pay for itself in fuel savings.
Thanks Marshall
Mark - S/V Tara
Sailing the Carribean Islands, Bermuda, left Bermuda 5/2015 en-route to the Med - Now in Spain 10/15, France 8/16, Italy 10/16, Greece 12/16,