Available Marine Services
J. Gordon & Company
Hands on owner Marshall Larner knows much more than just the nuts and bolts of boats.
He has been in the marine industry for over 40 years with experience in every aspect of boating – from dockhand to service department to marina management. Marshall has an extensive boating background in both sail and power and is very comfortable with everything from blue water cruisers to sleek racers. His background ensures owners get the best equipment with the right placement for the most user friendly results. For over two decade, Marshall has been at the helm of J. Gordon & Company providing extensive renovation, repair and rigging to vessels of all sizes.
J. Gordon & Company will get you ready for every type of boating from long-range cruising to around-the-buoy racing and everything in between. Call to discuss your project from minor repairs to complete refits—ask for Marshall Larner.
Quality boat builders use J. Gordon & Co.
Alden, Valiant, Hallberg Rassy, Hatteras, Hylas, Legacy, Ocean, Post, Sabre, Saga, Tiara, Viking and more….
Directions from Severn River into Back Creek
Going into the slips by water (last 4 on left), from land (first 4 on left) on the floating pier.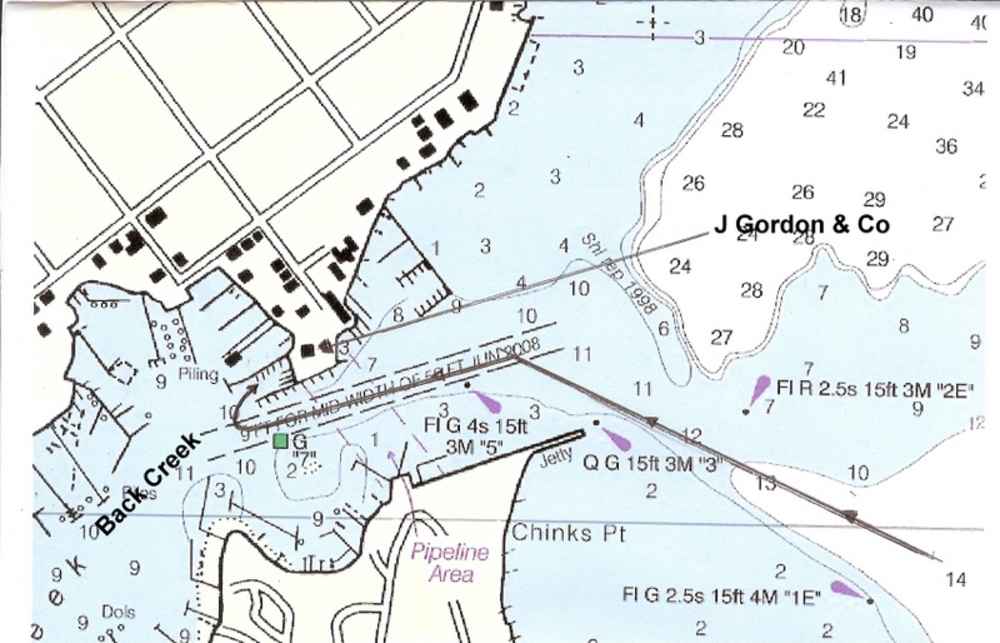 Entering the alley way between piers to go into our slips (last 4 on the left next to the building) on the floating pier.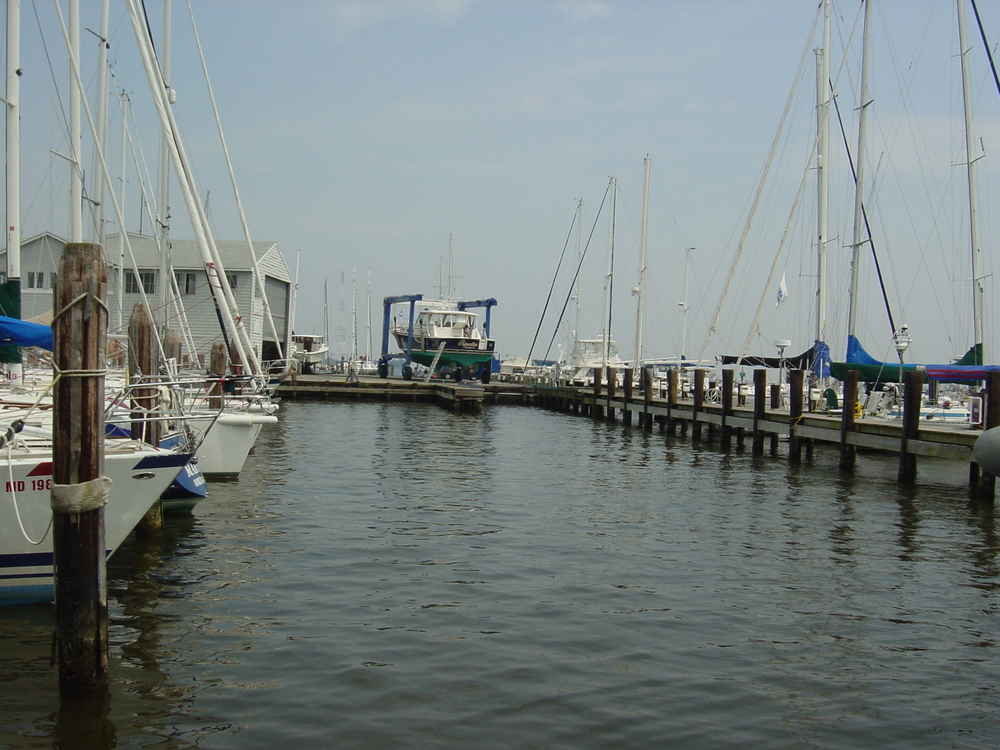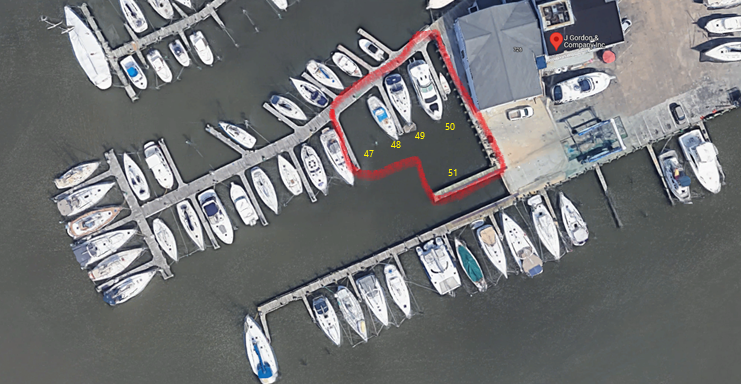 Discounted dockage:

Ask about J Gordon & Co's discounted dockage for most new installations and repairs.

Note: we have two slips that are 35' wide to accommodate catamarans.