Alternators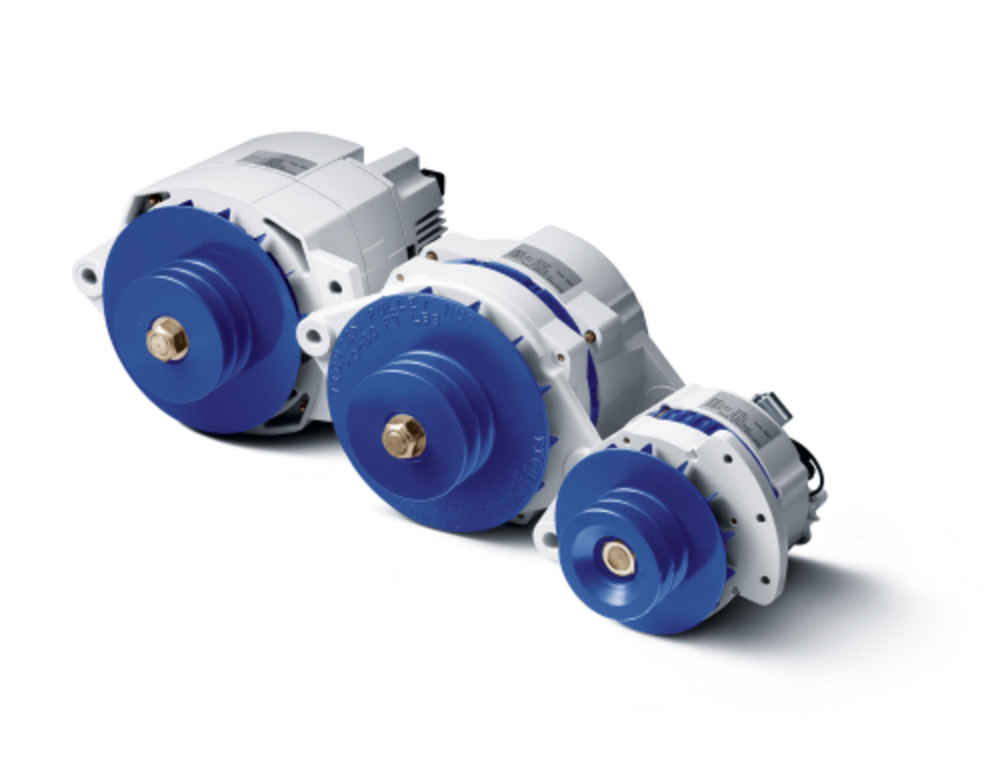 Inverters / Chargers / Monitors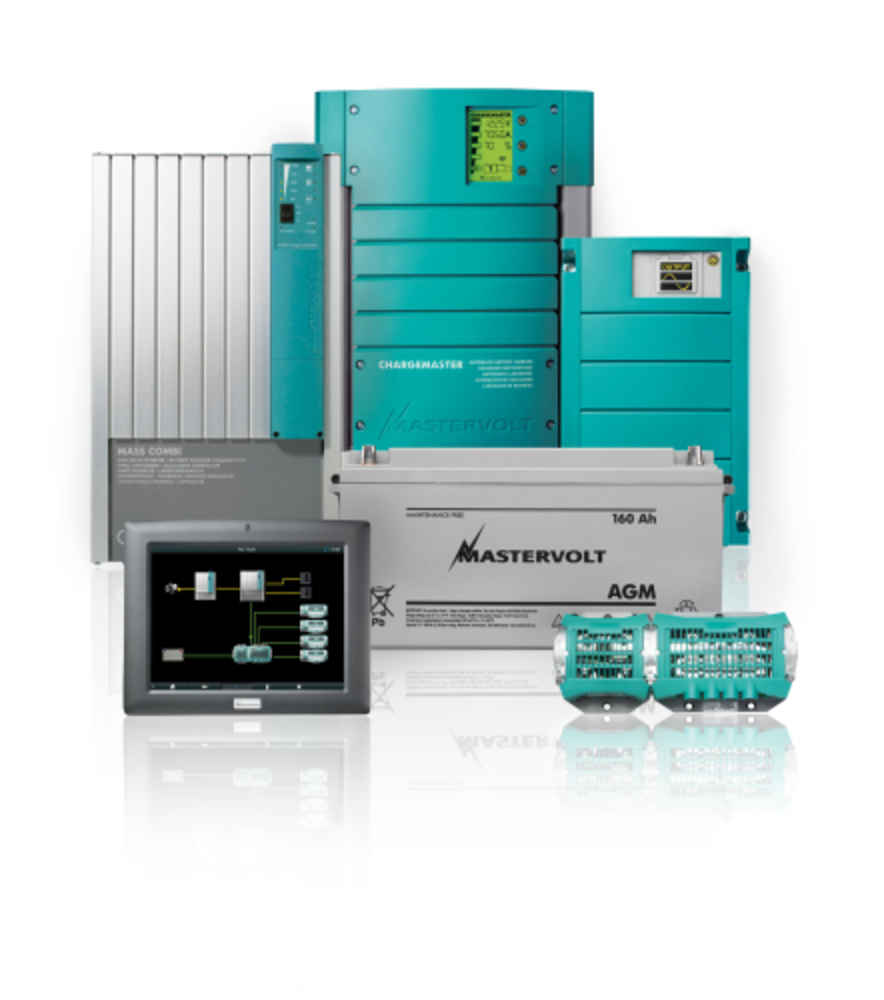 Combi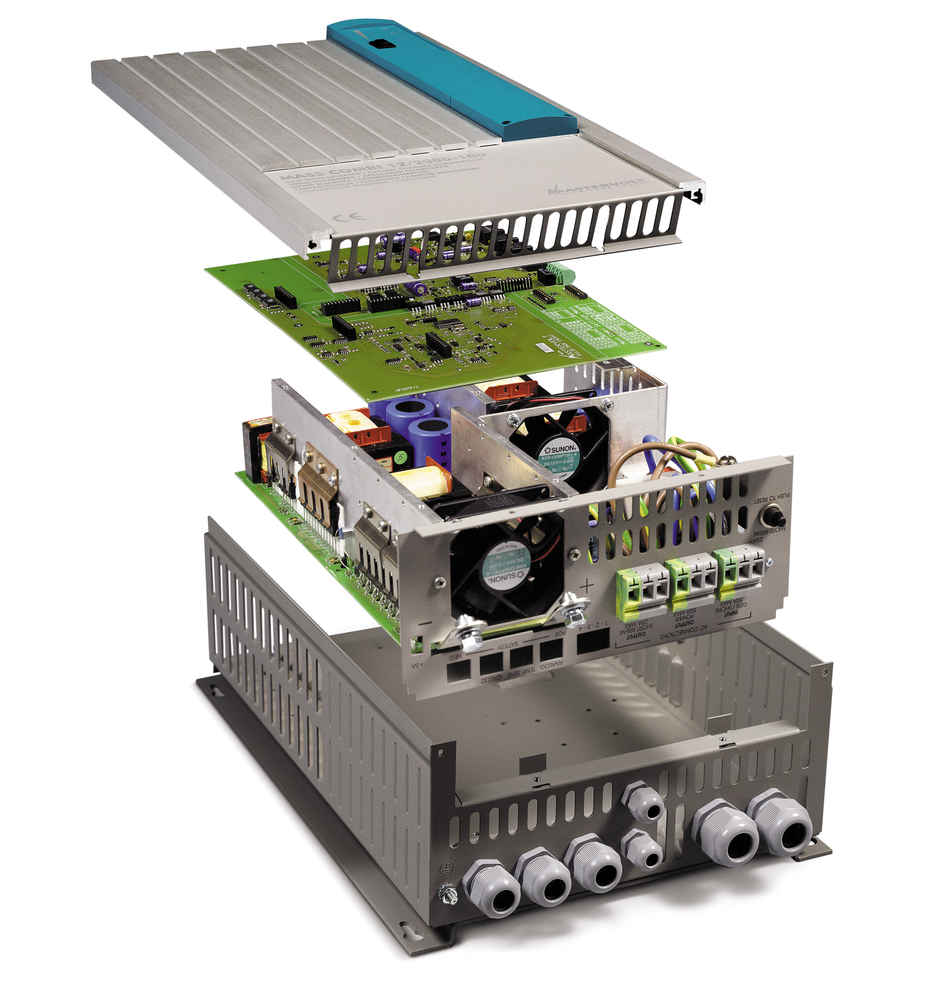 MASTERVOLT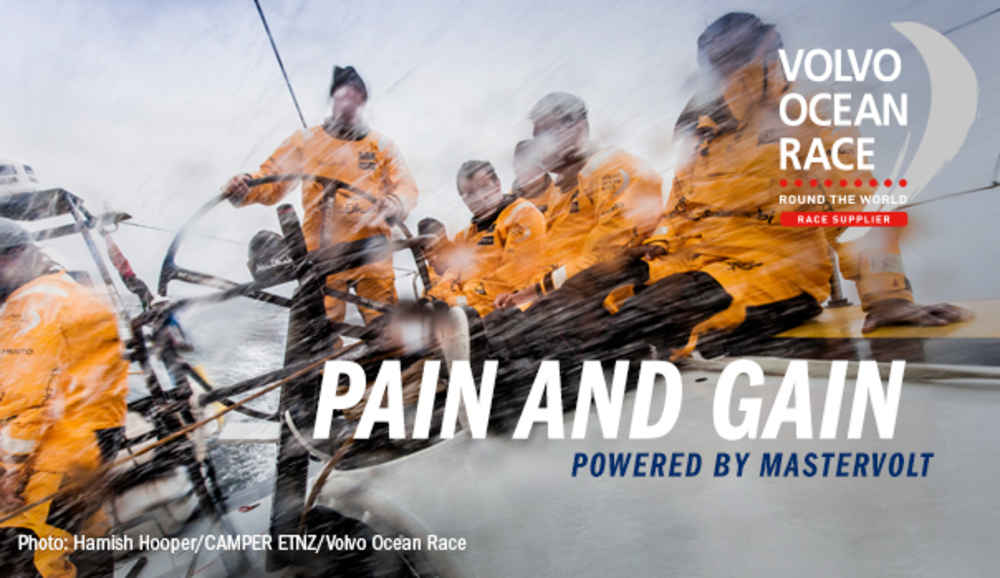 MasterVolt

The power to be independent:
Onboard power that you can rely on at all times, wherever you may be in the world: This is Mastervolt's mission. Our products and systems provide you with the power to be independent, regardless of where you may sail or which equipment you choose to use onboard. To ensure your autonomy, Mastervolt has always opted for the highest quality and the potency that comes from ongoing innovation. Moreover, we have added something else to the mix… A desire to be the very best at what we do. The results are clear to see in the exceptional products that you will find in this Powerbook. And the same passion is also apparent in our comprehensive and intelligent systems, which you can read about in the Powerbook Systems.
Professional or recreation: Tugboat or luxurious sailing yacht. Cruising boat or launch. Whether you sail professionally or for your pleasure, Mastervolt has the products and systems you need. Nowhere else will you find a wider choice or more options for your power system. Batteries, battery chargers, inverters, information panels, digital switchboards, electrical steering and fully integrated systems: The breadth and the depth of the Mastervolt range offers a solution for every onboard requirement. From 12, 24, 48 Volt DC and 230 Volt to American 120 Volt, 50 and 60 Hz
J Gordon & Co is a stocking distributor of chargers, inverters, Combis, monitors and batteries. Call 410-263-0054 to inquire or CONTACT US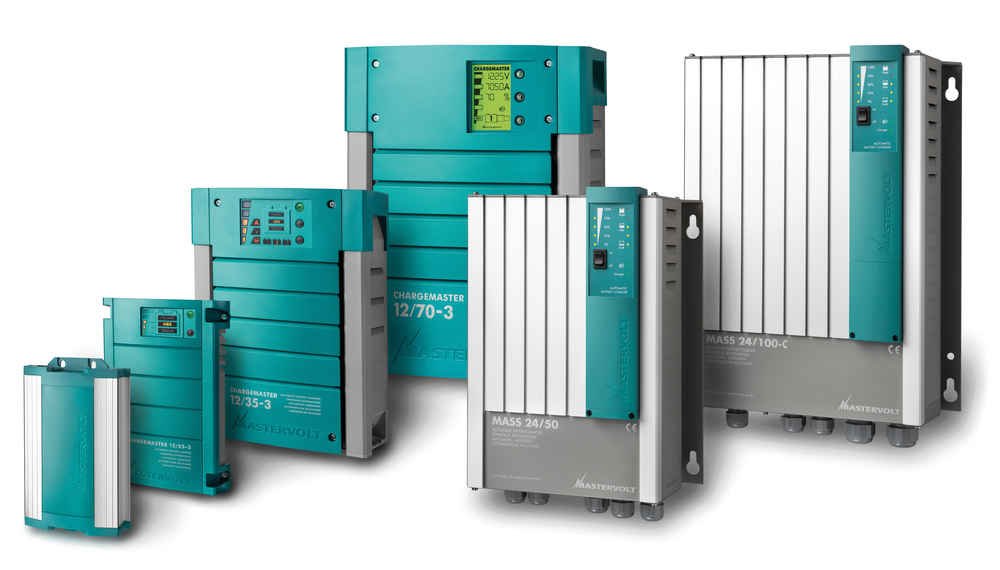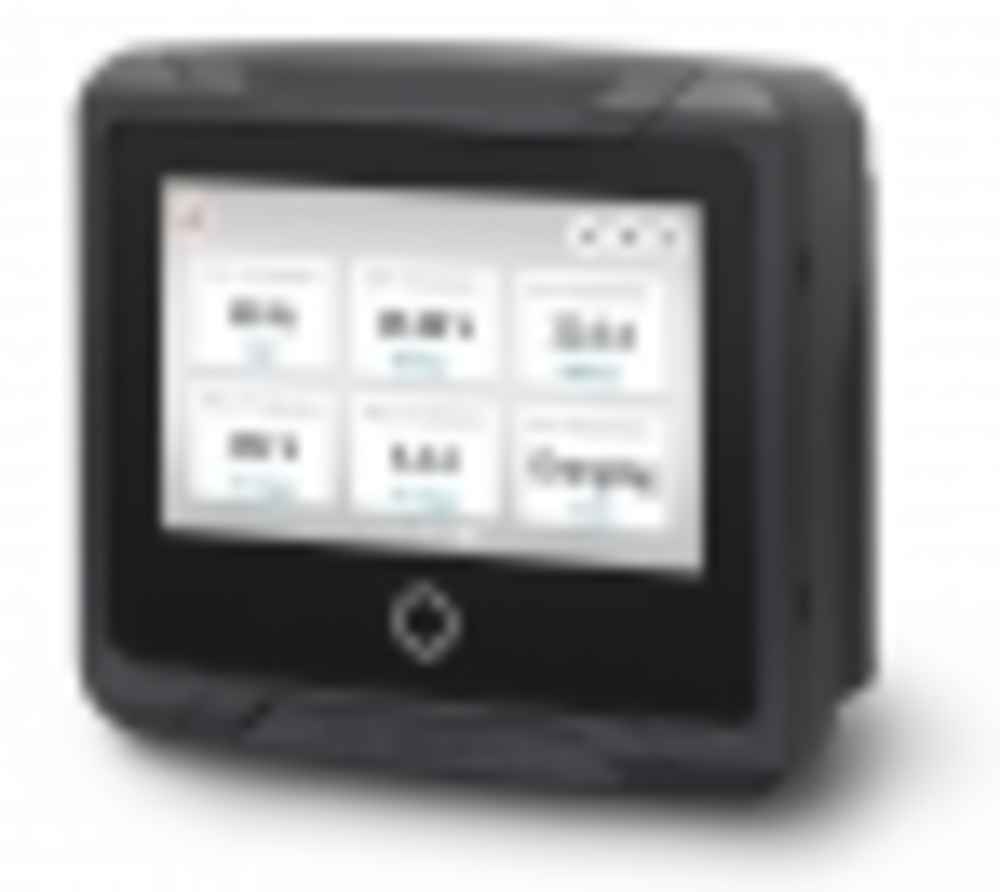 MasterVolt CZone
CZone™ networked control and monitoring system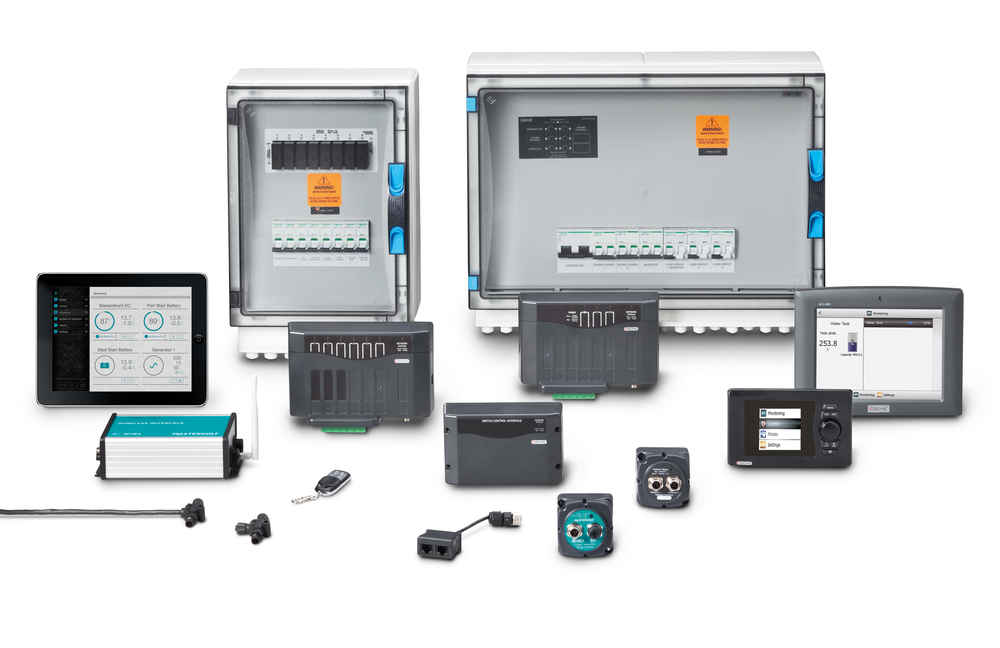 The CZone™ digital control & monitoring network simplifies installation of electrical systems through the replacement of complicated, cumbersome wiring to switch and fuse panels, with state-of-the-art, robust interfaces and light NMEA 2000 network cable. It also provides a sophisticated solution via the automation of complicated control and monitoring issues associated with today's onboard systems.
Installation
Builders recognize an immediate benefit with reductions in cable usage, harness weights and installation times. The CZone system also integrates many stand-alone components into one intuitive system. Wiring is dramatically simplified as the CZone system is designed to remove complex switching clusters and wiring runs. Modules can easily be added into the system to best suit the OEM and end-users' needs.
Configuration
We provide the tools to help you determine the modules needed based on your specific requirements. You can simply program the system with the intuitive CZone configuration tool.
Integration
The CZone system is NMEA 2000 certified and uses the standard Micro cables and connectors. This also allows a single network backbone to be installed for multiple systems (CZone and other NMEA 2000 devices). Additionally, the CZone system can share certain monitoring functions with other NMEA 2000 compliant screens. The CZone MasterBus Bridge Interface expands the system integration to a whole new level. No other company can bring digital switching, power electronics and marine navigation systems together into one interactive, seamless system.
Versatility & security
The CZone system, designed for 9-32 V systems, features built-in timers, dimmers (including support for halogen lighting), alarms, voltage reducers and load shedding. With safety in mind, the CZone system features a manual bypass. Our No-Single-Failure-Point technology ensures a plug & play system with redundancies that is designed to handle mishaps. If a module is damaged, the system will automatically program the replacement module when it is plugged in. This means any module can be replaced without using high tech service people. Our security features allow custom configurations that can be locked.
Lithium Ion Batteries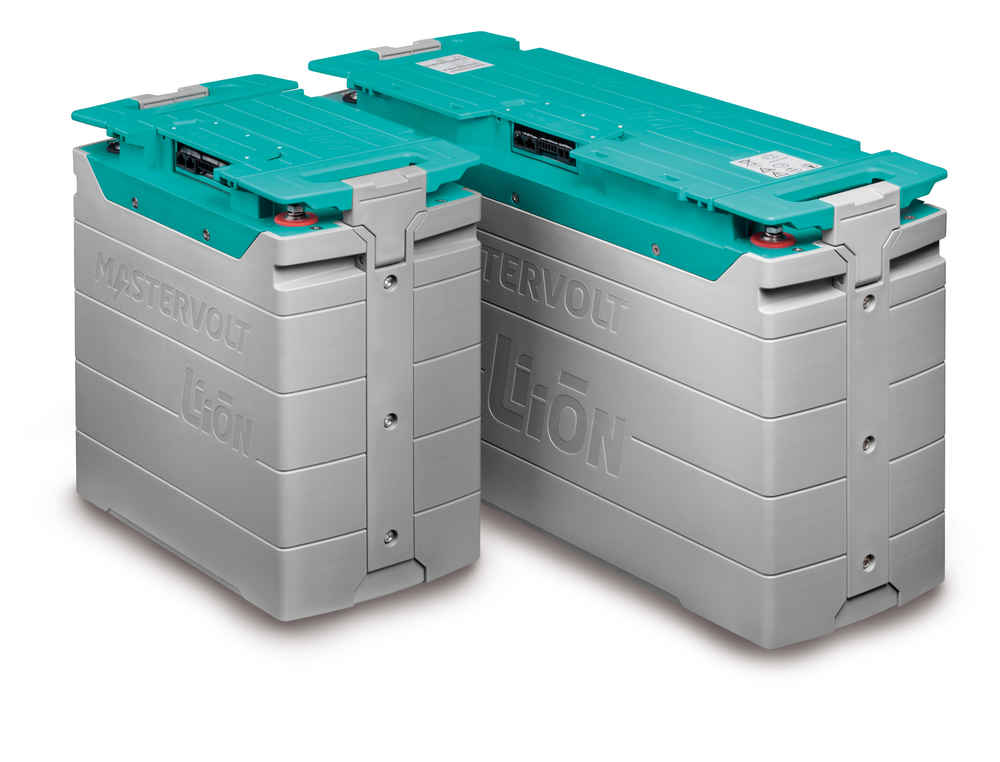 Lithium Ion batteries have a high energy density and are perfect for cyclic applications. They offer savings of up to 70% in volume and weight compared to traditional lead-acid batteries, with three times as many charging cycles (2000 full cycles). Another major benefit of the Mastervolt Li-ion battery is that it is equipped with a Battery Management System (BMS), which automatically compensates for any imbalance between the cells. This guarantees you a constant high capacity and longer battery lifespan. The Lithium Ion Ultra series includes integrated battery monitoring.
Having perfected the legendary Lithium Ion battery in a few key areas, Mastervolt has developed an unrivalled 2500 or 5000 Wh powerhouse. The MLI Ultra has an ultra-long lifespan that offers over 2000 cycles; a recharge time of less than an hour; active cell balancing for efficient and safe use of the Li-ion cells; and integrated battery monitoring to further simplify your system. What's more, the Ultra communicates directly with your Mastervolt battery charger via MasterBus to ensure the best possible recharging. Add in the fact that it takes up 70% less space and weight compared to lead acid batteries, and you'll see why this battery is the best choice.
Highly advanced technology.
Multifunctional battery of 2.5 kWh or 5 kWh.
Saves up to 70% in space and weight.

Three times the lifespan of

traditional batteries (2000 cycles).
Ultra-fast charging and discharging.
High efficiency.
MasterBus communication with every Mastervolt battery charger.

Integrated Battery Management

System (BMS) and monitoring.
Series balancing technology optimizes string connection.
Safest Lithium Ion technology available.
Tested and certified according to UN38.3.
Two year warranty.