Em-Trak AIS
J Gordon & Co - Distributor for Em-Trak AIS
J Gordon & Co is the distributor for the Em-Trak line of AIS and componets.
We will be offering Wholesale and retail pricing, call 410.263.0054 for further information.

NEW * B-900 Series AIS
Standard or high transmit power AIS Class B Transceivers I Delivering the very best AIS performance and connectivity I Built-in Intelligent Connectivity | Integrated VHF Antenna Splitter | WiFi & Bluetooth
The B900 series are a range of standard and high transmit power (2W CSTDMA & 5W SOTDMA) AIS Class B transceivers. Small and lightweight, they deliver the very best AIS receive and transmit performance so you see more AIS information and targets at maximum range – all achieved with the least power consumption.
Em-Trak Class B 200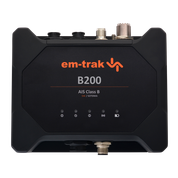 Em-trak B200 is a high transmit power (5W) priority AIS Class B with internal emergency battery power back-up that enables continuous operation for up to 12 hours and emergency transmit only operation for up to 120 hours providing critical safety in the event of vessel power loss.
Water proof and ruggedized to operate continuously and reliably for years in the most extreme marine environments coupled with em-trak plug and play connectivity to any display system that includes both WiFi and Bluetooth to make connection to any display system or app quick and easy.
The B200 is available from 1st March 2020.
Em-Trak Class A AIS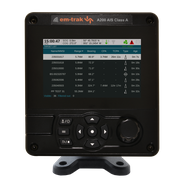 The A200 is a fully integrated AIS Class A transceiver which is both SOLAS and Inland Waterway certified for global compliance with all national and international (IMO) commercial vessel AIS regulations.
A single integrated and small unit which is water and weather proof (IPx6 & IPx7), with integrated colour display. The A200 is easy to install, use, and integrate with all bridge systems as well as offering a full range of sophisticated AIS functionality such as alerts, target filters, vessel information lists, real time weather and more.
Em-Trak Identifier SART100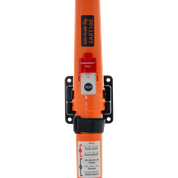 The em-trak SART100 is a IMO-SOLAS certified AIS search and rescue transponder. Engineered for complete reliability. SART100 can be stored for years and when needed can be instantly activated to transmit an emergency transmission, which all AIS equipped vessels, coast guard and aircraft will receive and pin-point your exact location.
The em-trak SART is ruggedized - IPx6, IPx7 and IPx8 and comes as a complete kit ready to go and can be stored away for many years ready for instant activation in the event of an emergency.
I100 series - Vessel Tracker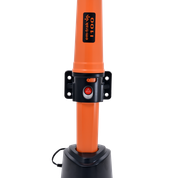 The em-trak AIS I100 Identifier is a fully integrated Class B vessel tracking AIS transponder. All VHF & GPS antennas, along will all electronics and batteries are integrated within a security sealed IPx8 waterproof ruggedized shell. The internal rechargeable battery gives over 5 days of continuous operation within charges. The I100 Identifier is supplied as a complete kit with vessel mounting bracket and mains rapid charging dock.
NOTE: The unit will not function until programmed with the vessel details and a UNIQUE MMSI number. Single units can be programmed prior to dispatch or multiple units can be programmed using the Identifier I100 Configuration Kit 417-0047.
BT100 series - Fishing Buoy - Tracker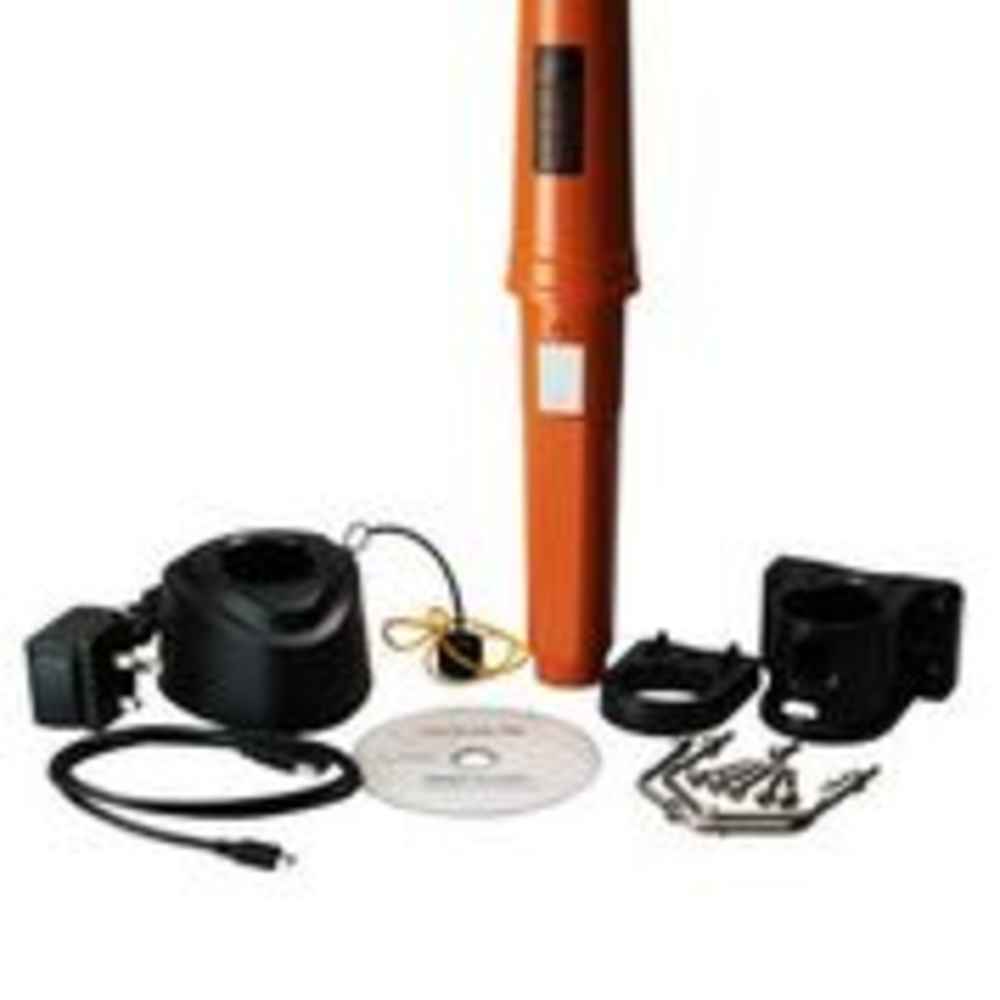 BUOY-Tracker is a purpose designed and certified AIS transponder for marking and locating buoys. It enables you to precisely track, locate and protect your buoys and gear using your existing onboard AIS message which is displayed as a buoy icon on all navigation displays.
BUOY-Tracker is ruggedized for continuous commercial use and powered by its own internal battery which is easily recharged using a charging dock and will operate continuously for 5 days between charges.
Supplied ready to go with the BUOY-Tracker transponder, easy fit bracket and charging and configuration dock.